The nation of Cuba has formally announced plans to utilize cryptocurrency on an international scale, and one resident couldn't be happier. John McAfee, who is currently hiding out somewhere in Havana, praised the decision by the Cuban government and offered his help.
Cuba is planning to use Cryptocurrency to get around the 63 years of economic strangulation imposed upon 14 million Cuban people by the insanity of the US Government. Finally, a large scale, real world application for Cryptocurrencies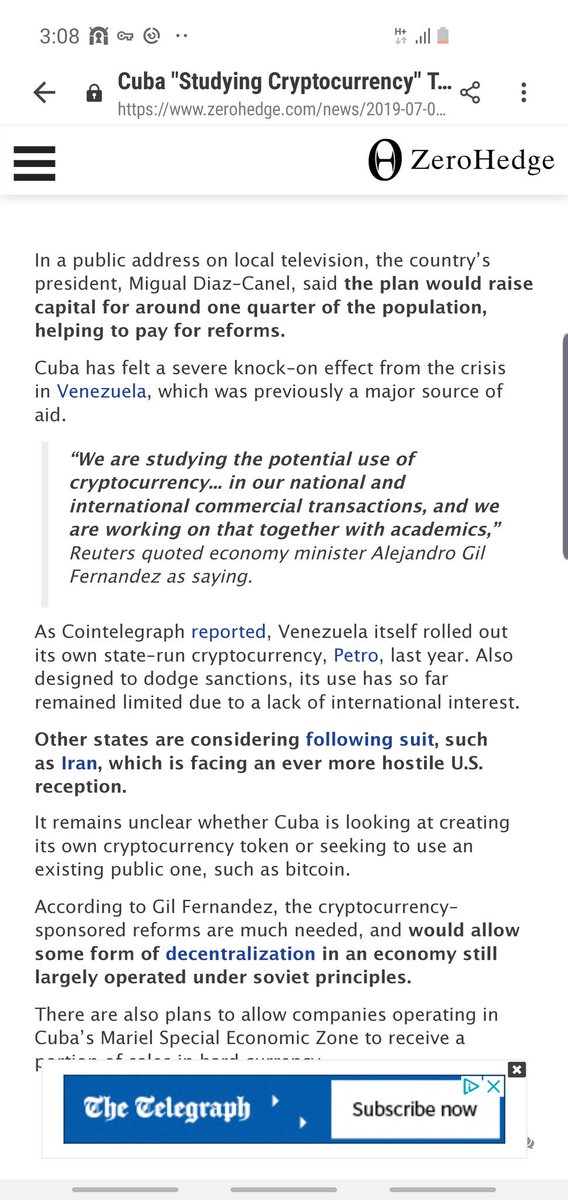 McAfee Cheers Cuba's Foray Into Crypto
McAfee might not care what the United States thinks, but many cryptocurrency advocates may have concerns. Cuba is probably only seeking to utilize digital currency as a means of evading U.S. sanctions. Sanctioned nations like Venezuela, Russia, and Iran have all floated the idea of using crypto as a means of trading internationally.
Venezuela has gone the furthest with its "Petro," but it was not successful. North Korea has also been using blockchain technology. Rather than launch a coin, Kim Jong Un has preferred to go the route of mining and theft to line his coffers.