The global money transfer industry is under threat. With high fees, a war on cash and the growing trend of "de-risking" by banks, the traditional means is no longer effective in serving the two billion people who are unbanked.
Bankless, cash-based societies are where the real money transfer market lies, with global remittance flows to developing countries reaching a record of US$466 billion in 2017.
In recent years, blockchain technology emerged as the solution to enable a global money transfer system to operate without the need for banks. It is easy to forget that bitcoin was born only 10 years ago, or that it spurred an array of blockchains geared to make international money transfers cheaper.
There was no alternative before this to send money internationally without banks, other than costly alternatives such as Western Union, MoneyGram and the like.
To build a cheaper and practical bankless money transfer ecosystem requires the development of various intricate layers of transferring cash from one country to another, and connections to global currencies.
People and businesses in small to middle-income countries in limited financial markets are increasingly being edged away from accessing regulated financial services.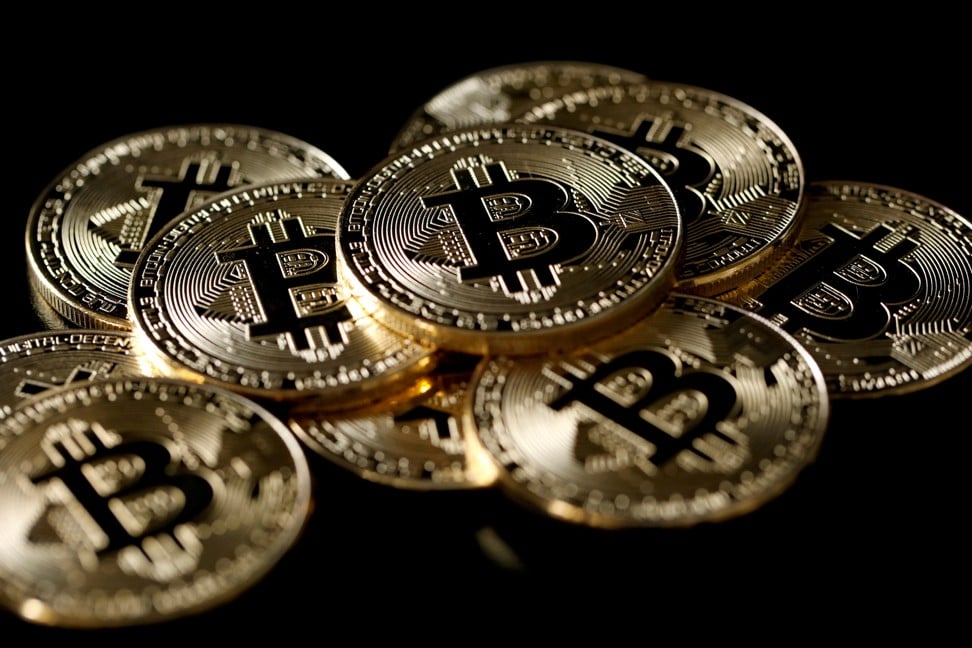 A collection of bitcoin tokens on December 8, 2017. Photo: REUTERSShare:
Secondly, governments and institutions are passing cash control laws towards a cashless society. With cash as king in Asia, the denial of cash payments in emerging economies is already creating a divide between cashless and cash-based businesses and individuals.
The friction is clear, and can be seen in a recent report of an elderly man in China who tried to buy grapes with cash, but was turned away by checkout workers insisting that he use his smartphone to pay via WeChat Pay or Alipay.Explainer: The three key things you need to know about blockchain technology
Thirdly, money transfer businesses, whom the unbanked rely on, are losing access to financial services through de-risking. In fact, the World Bank reported in 2016 that financial institutions were shutting down bank accounts due to risk avoidance at a rate of 54 per cent.
The money transfer industry needs to find solutions to this problem or it risks a digital divide and the rise of informal money channels that undermine financial integrity.
Often when referring to blockchain technology as the killer to banks or Western Union, a large part of the conversation is missing – that is the physical component of transfers.Infographics: What's in your wallet? An illustrated guide to bitcoin
We can see the importance of physical cash stores when looking at high inbound remittance countries. Cebuana Lhuillier Pawnshop, for example, is regarded as the main money transfer shop with the widest reach in the Philippines with over 2,200 locations. Another example is Myanmar's Wave Money that processed US$12 million in remittances through 41,000 shops last year.
Cash is still the go-to option for many, with 76 per cent of total cash money transfers going to developing countries, which is why money transfer shops and agents are crucial to support the demand of cash payments. They act as the automated teller machines of the developing world and are still required to make blockchain money transfers work without banks.
By building our own blockchain money transfer system and integrating with existing money transfer shop networks, the industry will experience a surge in price competition for customers. For the past five years, we have worked to build a network of over half a million cash-out locations in Asia and Africa, plugged into our blockchain powered products and services.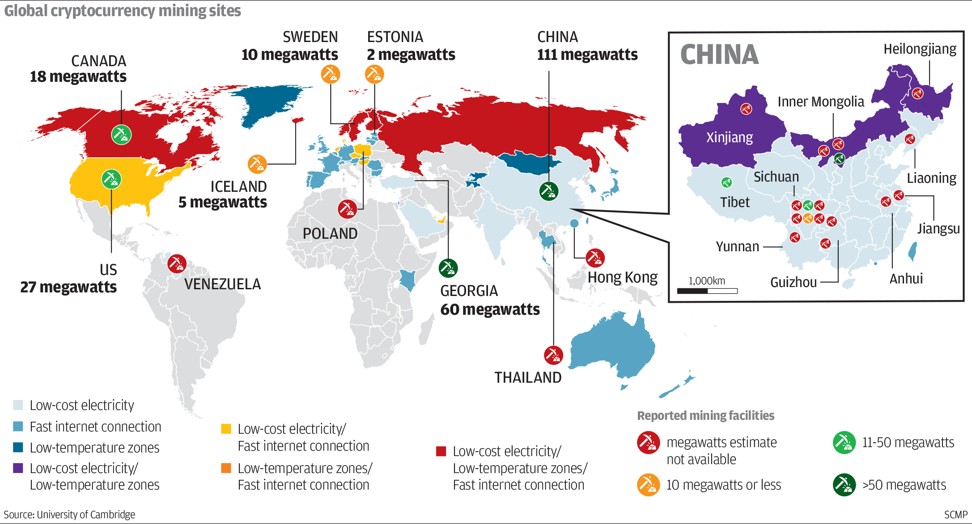 Once a large and reliant network of money transfer shops or inclusion points are connected to blockchain technology, cryptocurrencies can be used to facilitate the seamless movement of money across borders.
While cryptocurrency is a useful mechanism to transfer value. It lacks real-life application with little everyday use in frontier and emerging markets, where cash is crucial. This gives stablecoins an important use case when building a bankless global money transfer ecosystem.
Stablecoins, which are cryptocurrencies pegged to a national currency 1:1, allows people and businesses to hold value in a tangible way. It keeps the transfer of money as cheap as sending an email but the value is stable as the name suggests. With non-stablecoins like bitcoin, the price is volatile which causes concern for new adopters.
Currently the most liquid stablecoins are pegged to the US dollar and the renminbi. There is a strong market opportunity for stablecoins pegged to frontier and emerging markets for money transfers besides stability.
Stablecoins provide access to digital money without banks or currency brokers which opens up the market. Stablecoins also enable frictionless transfers between currencies that are expensive in traditional market. This, combined with the connection to a global money transfer network, enable people and businesses to send and receive cash within minutes, at low cost.
When these mechanisms are in place, money can move much faster, cheaper and easily across borders.
With 2019 being the year of building infrastructure to adopt blockchain technology, the money transfer industry will be the first to experience its benefits.
There is a clear solution for unbanked businesses and people when blockchain technology is built into an ecosystem because it provides cash-to-cryptocurrency transactions. The ultimate goal is to enable those without a bank account to seamlessly transfer cash from one country to another with ease and at lower cost.