After five consecutive weekly price declines, technical indicators suggest the outlook isn't too bright for Bitcoin.
Signals and sentiment indicators are pointing to an increased likelihood Bitcoin retests its December low of $3,136, which is almost 10 percent drop from current price levels. The currency's trading range is at its narrowest since October, when Bitcoin had a huge leg down.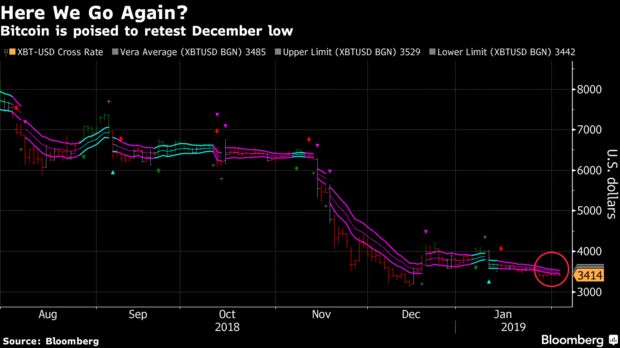 A drop in Bitcoin's price would likely weigh on prices of other coins, which typically follow the moves of the biggest cryptocurrency. Bitcoin dropped 70 percent last year, as regulators tightened their oversight of the industry and many related startups started shedding staff and going out of business.